ABORIGINAL RESOURCES
On this page, will be posted some great resources to learn about First People's Principles of Learning.  We welcome additions from the field so please send your recommendations to Charmaine Chretien cchretien@prn.bc.ca.  If you have created lessons or have snapshots or video of lessons in action that you would like to share, please do so!  We welcome your input!
Important Resources from First Nations Education Steering Committee (FNESC)
 Website:   http://www.fnesc.ca/
The First Nations Education Steering Committee offers useful resources for teacher development and classroom resource use. Click on the link below to access this incredible resource by FNESC. The resources in the document are intended to support teachers with possible resources for their students that reflect First Peoples knowledge and perspectives. Some of the resources in the document may be in your school library.

PUBLICATION-61460-FNESC-Authentic-Resources-Guide-2016-08-26
Additional Teacher Resources About Indian Residential Schools and Reconciliation (FNESC)
Indian Residential Schools:Reconciliation Teacher Resource FNESC PUBLICATION-61460-FNESC-Authentic-Resources-Guide-2016-08-26 PUB-LFP-K-3-In-our-Own-Words-for-Web (1)
In Our Own Words (FNESC):  K-3 Teacher Resources
This resource contains classroom units for K-3 teachers that contain authentic First People's resources that can be incorporated into the classroom.  Please click on the link below.
PUB-LFP-K-3-In-our-Own-Words-for-Web (1)
District Aboriginal Culture Curriculum Committee DRAFT June 2018
This year, educators and Aboriginal Support Workers formed a working committee to examine the curricular competencies in the new BC Curriculum from K-10 to develop a list of meaningful and interesting resources and instructional ideas for Indigenous culture.  The committee has met several times this year and will continue next year. This document is in DRAFT form and far from complete.  We are sharing the document out with everyone for their perusal and hopefully support educators in their planning for next year.  If you wish to add any information to this document, please do not hesitate to email cchretien@prn.bc.ca and information will be added as this document continues to grow and develop.
Aboriginal Culture Curriculum Committee
Ministry of Education Aboriginal Materials:  Aboriginal Teaching Resources
Truth & Reconciliation in Canadian Schools:   http://www.portageandmainpress.com/product/truth-and-reconciliation-in-canadian-schools/.  This new resource by Pamela Rose Toulouse is an excellent resource for classroom teachers from K-12. There are two parts to the book.  The first part provides valuable information about the Indigenous peoples of Canada including the legacy of residential schools, treaties, contributions, and sacred circle teachings.  Part 2 of the resource provides lesson plans based on the topics in part one.

Pamela Rose Toulouse is part of the faculty of education at Laurentian University located in Sudbury, Ontario.  Link for bio: https://laurentian.ca/faculty/ptoulouse  
Achieving Indigenous Student Success:  A Guide for Secondary Classrooms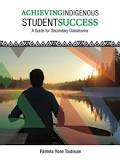 Another valuable resource for teachers by Pamela Rose Toulouse. A resource that provides strategies, lesson plans and activities to support both Indigenous and non-Indigenous learners in secondary classrooms. For more information click on the link: https://www.portageandmainpress.com/product/achieving-indigenous-student-success/  This resource is available through our District Insignia system
Strong Nations Publishing has a wealth of beautiful books on the Aboriginal experience. Their website contains links for many lessons that accompany the children's books they offer for sale.  Link:  Strong Nations Website
---
FNESC Resources:  First Nations Education Steering Committee HOME
Posters available for printing:  FNESC First People's Principles of Learning 11×17 Poster
---
Aboriginal Worldviews and Perspectives in the Classroom
Moving Forward
"The past decade has witnessed several significant developments affecting Aboriginal Education in BC. Most visible, perhaps, has been the acknowledgment on the part of both the Province of British Columbia and government of Canada of the mistreatment and disrespect that Aboriginal peoples have endured throughout much of our nation's history. This has resulted in a new attentiveness on the part of government to long-standing demands from Aboriginal leaders for a fresh approach to the provision of formal education at all levels.
Link for booklet download:  Aboriginal Worldviews and Perspectives in the Classroom
Watch soon for another TAB where YOU can participate in a blog, sharing your ideas and thoughts about Aboriginal Worldviews and Perspectives in the Classroom.
---
LOCALLY DEVELOPED LITERACY LESSONS FOR SHARING:
Shi-shi-etko by Naomi I. Campbell
Download:  Shi-shi-etko student
Video Link:  Shi-shi-etko Video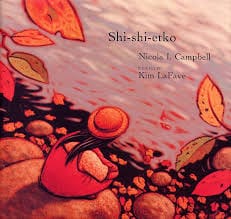 Shi-shi-etko just has four days until she will have to leave her family and everything she knows to attend residential school. She spends her last precious days at home treasuring and appreciating the beauty of her world — the dancing sunlight, the tall grass, each shiny rock, the tadpoles in the creek, her grandfather's paddle song. Her mother, father, and grandmother, each in turn, share valuable teachings that they want her to remember.
The Giving Tree: A Retelling of a Traditional Metis Story by Leah Dorion
Download:  The Giving Tree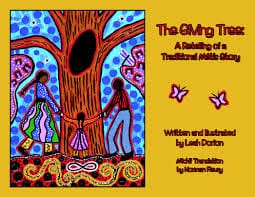 The Giving Tree is a charming story that focuses on the boyhood reminisces of Moushoom as he describes finding the «Great Giving Tree» with his mother and father. Steeped in Métis culture, this vibrantly-illustrade children's book is a beautiful retelling of a traditional story. It emphasizes Métis core values and beliefs including strength, kindness, courage, tolerance, honesty, respect, love, sharing, caring, balance, patience, but most importantly, the connection with the Creator and Mother Earth. This book also includes an accompanying narration CD in English and Michif.
When I was Eight by Margaret Fenton & Christie Jordan-Fenton
Download:  When I was Eight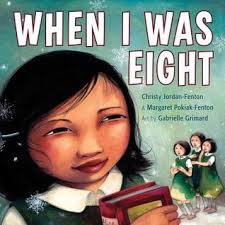 Nothing will stop a strong-minded young Inuit girl from learning how to read. Olemaun is eight and knows a lot of things. But she does not know how to read. She must travel to the outsiders' school to learn, ignoring her father's warning of what will happen there.    The nuns at the school take her Inuit name and call her Margaret. They cut off her long hair and force her to do chores. She has only one thing left — a book about a girl named Alice, who falls down a rabbit hole.  Margaret's tenacious character draws the attention of a black-cloaked nun who tries to break her spirit at every turn. But she is more determined than ever to read.  By the end, Margaret knows that, like Alice, she has traveled to a faraway land and stood against a tyrant, proving herself to be brave and clever.
Based on the true story of Margaret Pokiak-Fenton, and complemented by stunning illustrations.
Flight of the Hummingbird by Michael Yahgulanaas, The Dalai Lama, Wangari Maathai
Download:  Flight of the Hummingbird Lesson
The hummingbird parable, with origins in the Quechuan people of South America, has become a talisman for environmentalists and activists who are committed to making meaningful change in the world. In this inspiring story, the determined hummingbird does everything she can to put out a raging fire that threatens her forest home. The hummingbird—symbol of wisdom and courage—demonstrates that doing something is better than doing nothing at all.
Download:  PUB-LFP-K-3-In-our-Own-Words-for-Web
The Rabbits by Shaun Tan & John Marsden  (Theme: Residential Schools and/or Environment)  A rich and haunting allegory of colonization for all ages and cultures, told from the viewpoint of native animals. This stunning picture book examines the consequences of the arrival of a group of rabbits with entirely unfamiliar ways. They bring new food and animals, and they make their own houses to live in, eventually dominating the environment and its other inhabitants. The parallels with our own experience are many: "They chopped down our trees and scared away our friends and stole our children…"
Submitted by Cindy McGarroch & Diane Barclay
Intermediate Lesson Slideshow
Intermediate Lesson Plan
Intermediate Graphic Organizers & Handouts
Intermediate Student Work Samples
High School Slideshow
High School Lesson Plan, Graphic Organizers & Work Samples
Relatives with Roots by Leah Marie Dorion (Theme: Medicinal Plants, Relationships, Identity and/or Environment)  Relatives With Roots: A Story About Métis Women's Connection to the Land is a heartfelt story about a Métis grandmother who takes her granddaughter out into the bush to teach her how to pick traditional medicines. As the granddaughter learns the traditional beliefs and stories about how the Métis people use the plants for food and medicine, she feels happy to be a Métis child with access to such wonderful cultural knowledge. This charming and vibrant book introduces young readers to key concepts in the traditional Métis worldview while focusing on the special relationship between a young Métis girl and her grandmother. Relatives With Roots is the second in a series of children's books relating to traditional Métis values by Leah Marie Dorion. The first book, The Giving Tree: A Retelling of a Traditional Métis Story, was nominated in 2010 for a Willow Award in the Shining Willow category.
Submitted by Cindy McGarroch & Diane Barclay
Intermediate Lesson Slideshow
Intermediate Lesson Plan
Lesson Graphic Organizer and Student Handout
Student WorkSamples
Submitted by Cindy McGarroch & Diane Barclay
Mystery Picture & #tags Lesson Slideshow
Mystery Picture Lesson Sequence Middle & High School
Canoe Lesson  Ab Ed and Science, Submitted by Matthew McColm, teacher at Robert Ogilvie
Aboriginal Literature Suggestions
Adrienne Gear is well-known for her dynamic work in literacy, learning and curriculum.  The list below provides titles and links to several picture books.  Please note that some are available in the district Insignia system.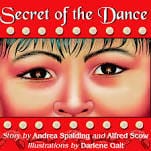 Link to Adrienne Gear's List:  Recommended First Nations Picture Books – with links (1)
Graphic Novel Selections 
Here are some graphic novels that are new to the insignia system that support English curriculum as well as cross-curricular competencies and core competencies.
For more information about this resource: https://www.portageandmainpress.com/product/the-poet-pauline-johnson/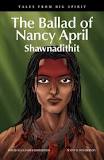 This graphic novel is by David Alexander Robertson & Scott B. Henderson.  For more information, click on the link: https://www.goodreads.com/book/show/24946765-the-ballad-of-nancy-april
Links to the above resources by Vermette, Henderson & Yaciuk as well as David Alexander Robertson: https://www.portageandmainpress.com/product/the-land-of-os-john-ramsay/ and https://www.goodreads.com/book/show/35545695-pemmican-wars